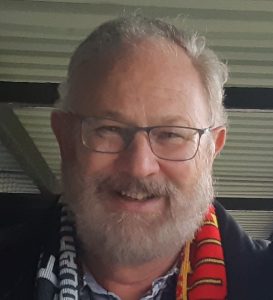 Chris Mitchell was the Green Party candidate who stood for District Council in Dickinsons ward, Croxley Green, on 6th May 2021.
"I'm married and our two daughters were born here and attended local schools. I love Croxley Green and want to keep it being a wonderful place to live.
I was first elected as a Parish Councillor in 2011. During this time, I chaired the development of our Neighbourhood Plan, which gained 94% of the vote in our local referendum in 2018. This has been a useful tool in constraining some of the more excessive development plans that have come our way since then.
My aim is to do things that make people's lives better in Croxley Green. I set up the Christmas Market by the library, and have plans to set up a French market when the rules allow. I also led the Parish Council's purchase of Weston Wood, when I learnt it was for sale. This is now a protected community space that has been improved dramatically by the work of the Parish Council rangers.
I am chair of the Parish Council COVID response team which aims to ease the impact of the pandemic on our community.  We have organised a project for face coverings to be made locally and distributed free to residents, even before face coverings were mandatory.
I am currently involved in looking at the future of the Red Cross Hall and I am working to scrutinise the details of the Killingdown Farm development. I fought to keep the site in the Green Belt in 2014 and I am now working to make sure the new homes achieve the best energy efficiency standards and minimize impact on local residents.
When you vote for me, you can be sure your vote is going towards someone who has the interests of our community at heart."
Chris came a very close second and was only 118 votes off being elected.
Candidates for local elections 2021
| | |
| --- | --- |
| THREE RIVERS DISTRICT WARDS | |
| Abbots Langley and Bedmond | Michael RAYMENT |
| Carpenders Park | Kelsey TREVETT |
| Chorleywood North and Sarratt | Peter LOADER |
| Chorleywood South and Maple Cross | Roger STAFFORD |
| Dickinsons (Croxley Green) | Chris MITCHELL |
| Durrants (Croxley Green) | Andrew GALLAGHER |
| Gade Valley | Emma BRADING |
| Leavesden | Bruce PERRY |
| Moor Park and Eastbury | Deesha CHANDRA |
| Oxhey Hall and Hayling | Mary CHABREL |
| Penn and Mill End | Alfie ROBERTS |
| Rickmansworth Town | Dimitri Andrew MACMILLEN |
| South Oxhey | Chris LAWRENCE |
| | |
| --- | --- |
| HERTFORDSHIRE COUNTY DIVISIONS | |
| Abbots Langley | Kelsey TREVETT |
| Croxley | Andrew GALLAGHER |
| Rickmansworth East & Oxhey Park | Alfie ROBERTS |
| Rickmansworth West | Dimitri Andrew MACMILLEN |
| South Oxhey & Eastbury | Chris LAWRENCE |
| Three Rivers Rural | Roger STAFFORD |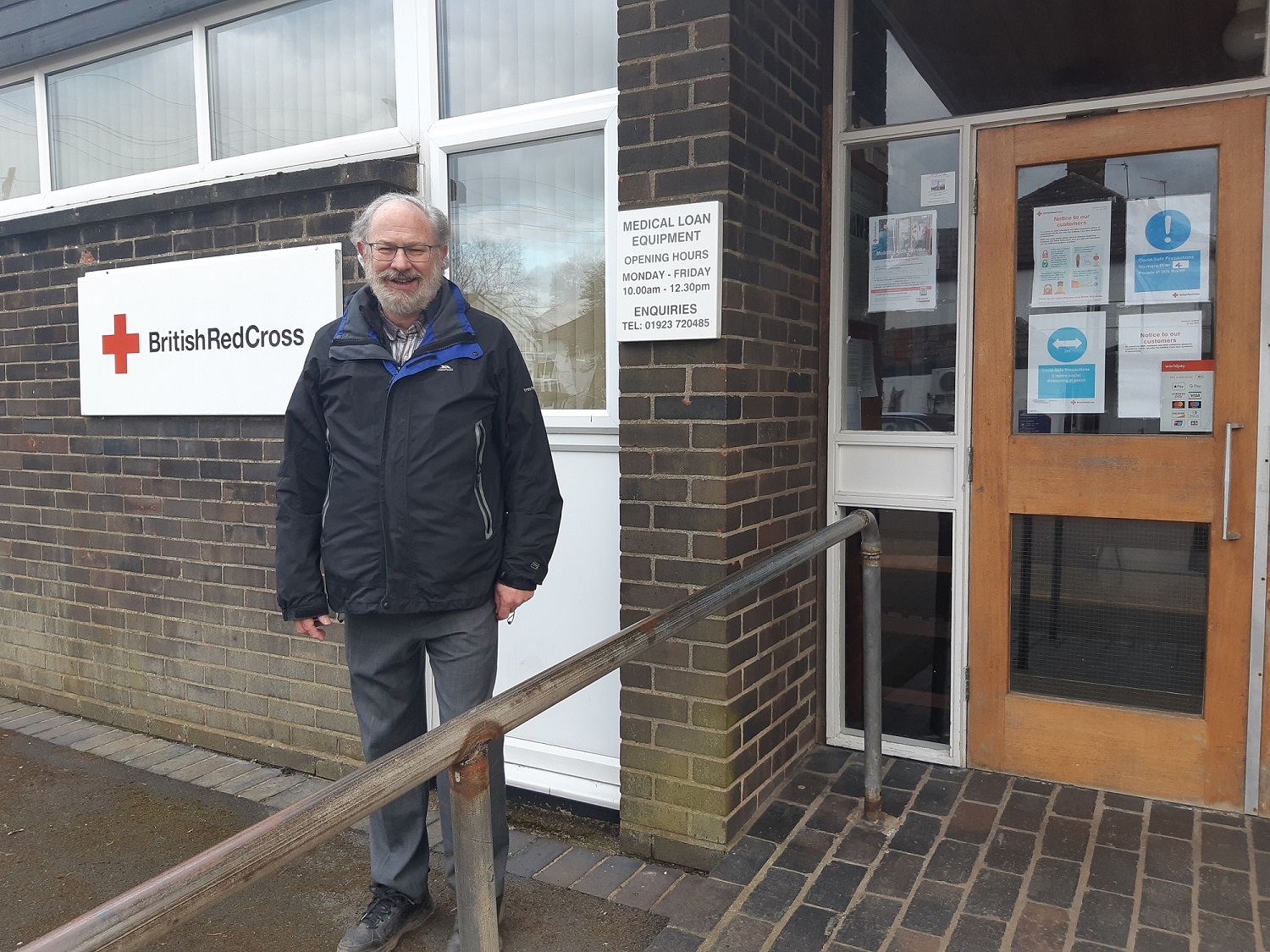 Tom Pashby was the Green Party's South West Hertfordshire Parliamentary Candidate for the General Election on 12th December 2019.
Tom grew up in Croxley Green and went to Rickmansworth school. Tom studied environmental science at university and has since worked and volunteered in sustainable energy and climate-focused policy and communications.
In the 2018 local elections, with Three Rivers Green Party having previously not stood a candidate, Tom came second out of five candidates, thanks to a successful campaign in Rickmansworth Town. Campaigning included speaking to residents, finding out what was important to them and acting on it. Actions included getting a speed sensor installed on a dangerous stretch of road, delivering emissions reductions and improved road safety.
Tom said: "The Greens are the only party committed to realistic action on the climate emergency, for a People's Vote, to campaign for remain, and to heal the wounds from a decade of austerity. Vote Green for a more prosperous future.
"We recognise that infinite economic growth is impossible on a finite planet. Continued support by the other parties for neoliberalism will delivery misery for the many and the sixth mass extinction.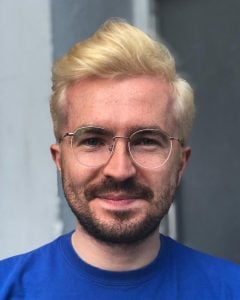 "Remaining as members of the European Union will make the transition to a zero-carbon, prosperous society more achievable. Cross border cooperation is needed now more than ever, but it is important that I and others hoping to stop Brexit seek a democratic mandate in a Peoples' Vote."
Note to editors: Tom is non-binary and uses they/them/their pronouns. Their title is Mx.
Other Green Party Candidates
St. Albans Constituency Candidate - Simon Grover  Find out more about Simon here

Watford Constituency - there was no Green Party candidate in Watford Constituency as this has formed part of the Unite to Remain electoral pact.
Peter Loader was a Green Party candidate who stood for District Council on 2nd May 2019, alongside other local people who want a greener future. 
"I've lived in Rickmansworth for over 40 years and I enjoy taking my grandchild to school here. I want to ensure a safe and healthy environment for our community. I have been campaigning for improvements to our area for many years."
Peter has wealth of experience in campaigning, volunteering with local community groups and knows the area well having worked for many years on Rickmansworth High Street and Woodcock Hill Industrial Estate.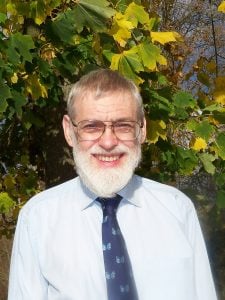 Peter knows how the council works and how it should work to provide the best service for residents. He has fresh ideas to bring to the council, along with the time and relevant skills and experience.
"This year I have already been working hard by listening to residents, I have responded to council consultations, suggested improvements to council schemes, and reported street defects. I could do more if I were elected as your local councillor."
Tom Pashby was a Green Party candidate who stood for District Council on 3rd May 2018.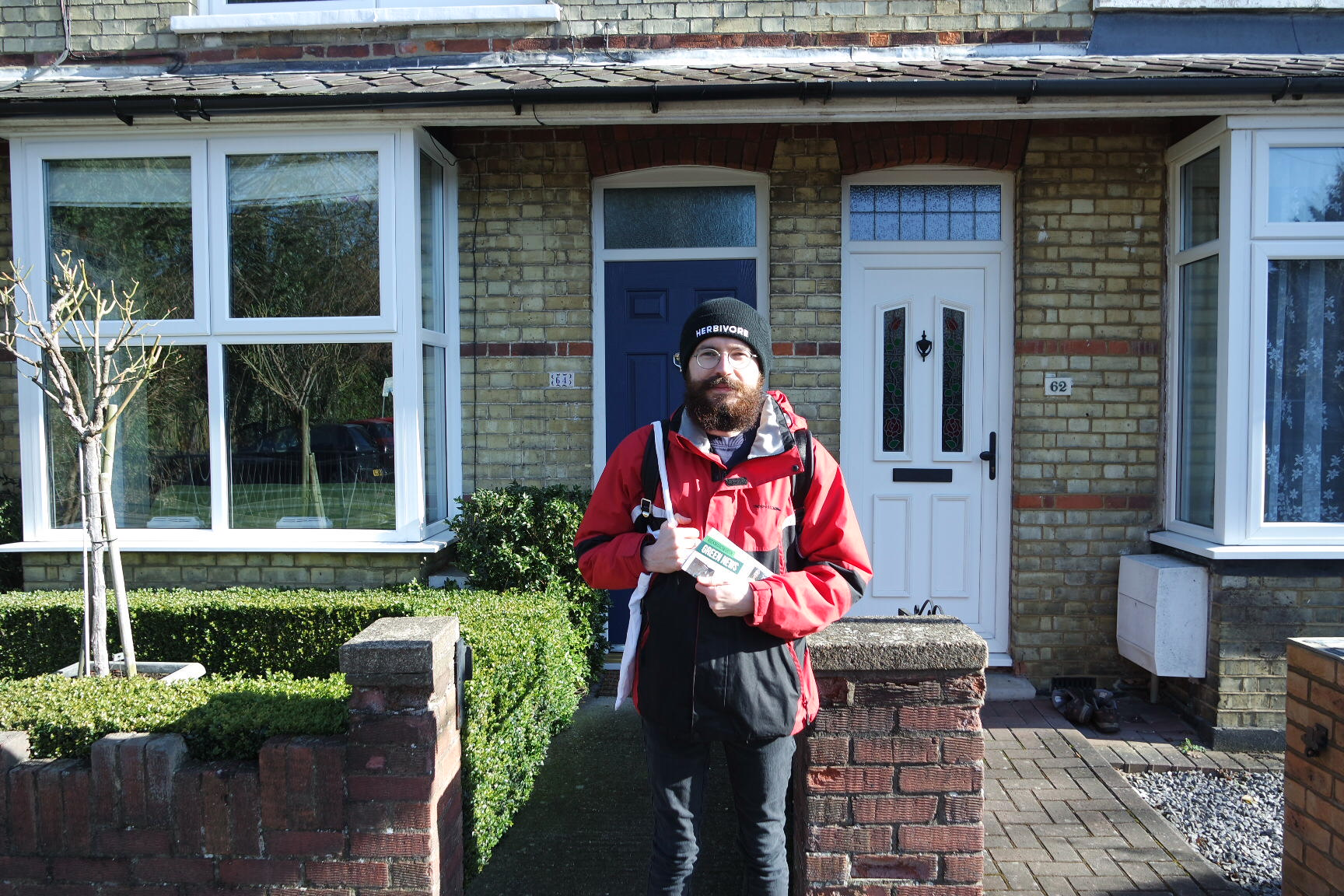 "I want to represent my area and bring green thinking to the local council. I am passionate about the environment and equality and in particular, I will be campaigning for clean air, affordable housing and safer roads for everyone.
If elected I would like to live in the ward and fulfil my duties as a councillor whilst continuing to commute to London for my job in communications at EIT Climate-KIC.
I have already started work on supporting residents and putting pressure on the council. We secured a new speed sign on a dangerous road following our petition and we have got the council to start testing air quality in a previously untested area."
Paul de Hoest was the Green Party's South West Hertfordshire Parliamentary Candidate for the General Election on 8th June 2017.
Paul has lived within the constituency for over 20 years. He and his wife have raised three children in the area. Paul has been a regular commuter into London working in the finance and public sectors.
"I want passionately to do everything I can to preserve our natural habitat for future generations, reintroduce the humanity into our economics and restore a compassionate attitude towards others. I believe in a democratic political process and will fight to reform our democracy. The national priorities are to ensure that we take urgent action on the climate and environment whilst fixing the broken, unequal, economic system.  The final decision on Brexit must lie with the people, not the Prime Minister. In South West Herts we need: greener and cheaper public transport (including bringing railways back into common ownership and restoring adequate local bus routes); investment in our youth by restoring adequate resourcing in our schools; restoration of the NHS – reversing privatisation and improving wider social/community care services; revitalisation of local democracy and economies."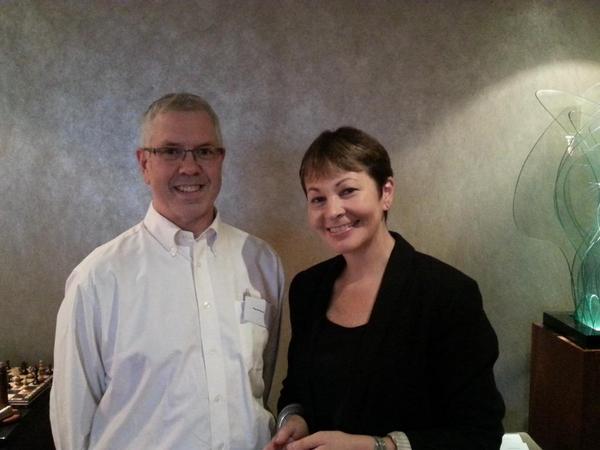 Other Green Party Candidates
Watford Constituency Candidate - Alex Murray 
St. Albans Constituency Candidate - Jack Easton