PETITION: Transfer The Green, Stones Orchard and the allotments to Croxley Green Parish Council
We are asking for The Green, Stones Orchard and the allotments in Croxley Green to be transferred from Three Rivers District Council to Croxley Green Parish Council.
Sign the petition!
The land is enjoyed by many residents and it is already maintained by the Parish Council. The Parish Council maintains the land at no cost to the District Council, yet has to pay to hold events such as the Dog Show, the Wassail and the New Year's Eve firework display. The Parish Council is also an important funder of the Revels and Croxfest held on The Green.
Chris Mitchell, Green Party candidate for Dickinsons ward, said:
"I have been a Parish Councillor for 11 years. The Parish is the closest level of government to residents. Its councillors volunteer their time and have the community's best interests at heart. The land would be best owned and managed by The Parish Council so it can continue to hold its wonderful events and safeguard it into the future."
Go Green for Croxley Green - Local elections 5th May 2022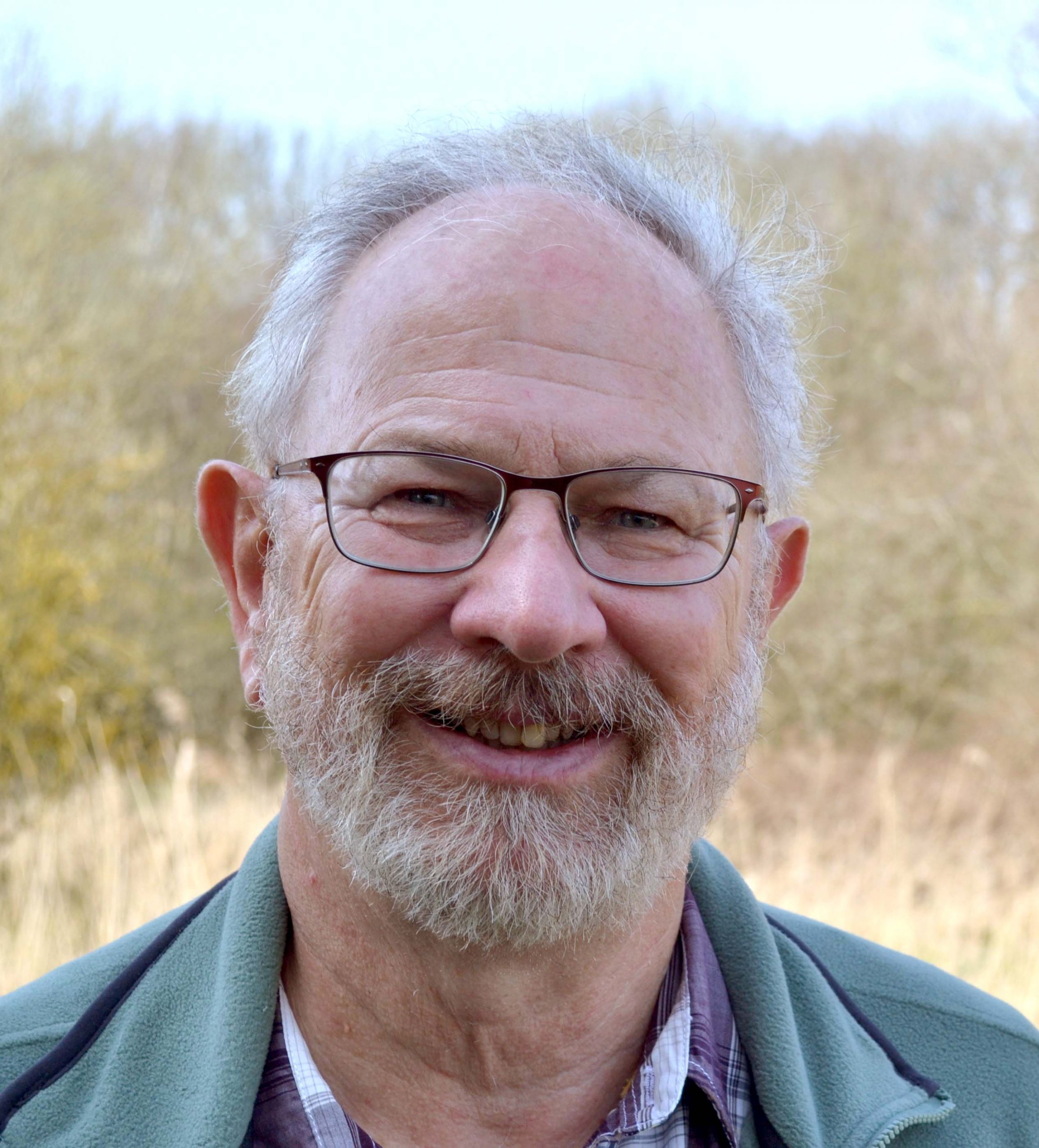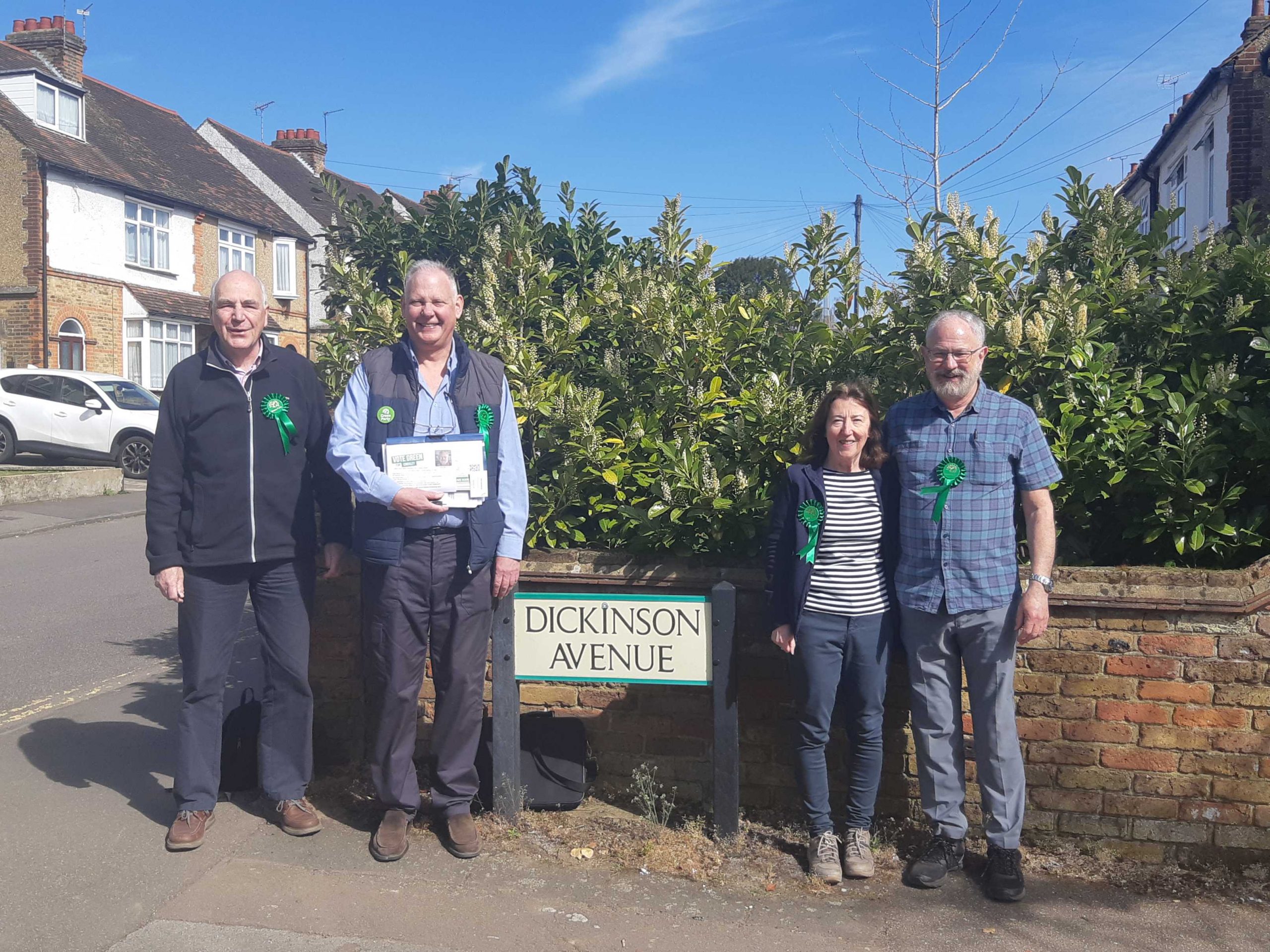 Chris Mitchell: Getting things done
Chris has given over 20 years of service to the community in Croxley Green. His Green Party campaign has shaken the Liberal Democrats from their complacency. Since he stood for election last year, the Lib Dems have taken notice and are taking your concerns more seriously. Why?
Because there is a real alternative and they don't want someone on the Council seeing what they are really up to.
Chris has a strong record of getting things done. He:
Is a long standing Parish Councillor, leading many initiatives and supporting residents through the planning process.
Leads the Climate Change Resilience working group to ensure public services are preparing for the impacts of climate change.
Proposed the successful purchase of 5 acres of woodland.
Campaigned against the development of Rousebarn Lane, Sycamore Road amenity land and Killingdown Farm.
Set up the Christmas market, led the Parish Council's face covering project and has organised the Revels arena events.
Chris has been hardworking Parish Councillor for many years and his track record makes him well placed to become the next District Councillor in Dickinsons ward, Croxley Green. Chris achieved a whopping 38% of the vote in Dickinsons in May 2021, only 117 votes behind the Liberal Democrat candidate. With your support, he can win this time.
If you live in Dickinsons ward, vote for Chris on 5th May 2022!
Join us
Support Chris and Andrew's work by joining as a member or a friend of the Green Party.
Volunteer
Volunteers can help with our local campaigning. Can you help deliver leaflets to your street, or go out with our campaign team and speak to local residents?
We are asking supporters to help with admin, web, and writing tasks. Whatever your level of experience and however much or little time you can give, we would love to hear from you. Your support is invaluable.
If you would like to support the Croxley Greens by volunteering your time, please get in touch.
What Three Rivers District Council say: "The Council will require affordable housing to be provided on-site for proposals with a net gain of 10 or more dwellings. All proposals for residential development will be required to comprise 45% affordable housing, regardless of the availability of grant, with a guideline tenure split of 70% social rented and 30% intermediate affordable housing."
Reality: In high profiles schemes such as the South Oxhey regeneration, just 117 of the 514 homes will be cheaper than the market rate, which is around 22%. The Watford Observer revealed that just 96 houses would be classed as social homes. But 48 of these would be converted into affordable housing once the first tenancy comes to an end. This means the price for the next tenant would increase.
Reporting by the National Housing Federation stated that in 2018/2019 Three Rivers has an average house price of £582,634 and average monthly rental cost of £1,356 which is the highest out of all areas in the East of England.
The income required for an 80% mortgage is £133,173 and the average income is £36,608 demonstrating extreme unaffordability. 
People renting privately in Three Rivers are being forced to spend more than half of their monthly income on rent.
Three Rivers has a pressing need for more affordable homes, so young people are not forced to move away from the area.
The Liberal Democrat-run council is not keeping its promises. We need strong councillors and officers to stand up to developers and ensure affordable housing targets are met.
Estimated air pollution deaths in Hertfordshire rose from 5.8% in 2010 to 6.05% in 2011 and it is now the worst performing area outside London (source: TRDC Air Quality Action Plan 2015 - 2020). The proposed expansion of Heathrow Airport, construction works for HS2 and an increase in road users will all have a negative impact on local air quality.
Three Rivers District Council (TRDC) air pollution monitoring in 2012 and 2013 identified that legal concentrations of nitrogen dioxide at the Sunrise residential care home at Junction 18 of the M25 in Chorleywood were exceeded. Results from 2019 identified that concentrations of nitrogen dioxide are below but very close to the air quality objectives and therefore the site will continue to be monitored. It should be noted there is currently no safe level of exposure to air pollution.
The council started testing air quality at Belfry House on Uxbridge Road in 2017 after pressure from the Green Party. The latest annual results show exceedances of nitrogen dioxide.
Monitoring of all particulate matter ceased in 2017 and therefore only modeled data is used in the council's assessments.
Scientific studies have shown that long-term exposure to air pollution may lead to an earlier onset of Alzheimer's and other forms of dementia as well as respiratory problems.
We will hold Three Rivers District to account to improve their Air Quality Plan and undertake competent and regular testing in our most polluted areas.
The Green Party is the only major political party in the UK that is committed fully to a life based on democracy and justice within the planet's limits.
The Green Party has always dared to be different - and we've always known the power of good ideas.
Unlike others, we know that our planet has environmental limits, we understand that not everyone wants to live to work, that inequality is not just unfair, but damaging to everyone in society. And we have the bold solutions which allow us to offer inspiration in this age of uncertainty.